UVE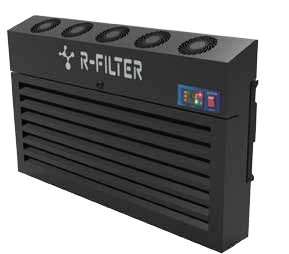 Purifying unit with UV and photocatalytic technology
UPM ( Air Purifying Units)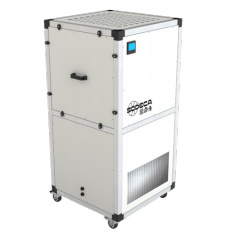 Unit specially designed for cleaning and purification of indoor air, in ant time of premises and especially in areas with high occupancy.
Filter G4, followed by F9, and option HEPA (upto 99.99 %) and UV lamp.
---
UPA ( Air Purifying Units)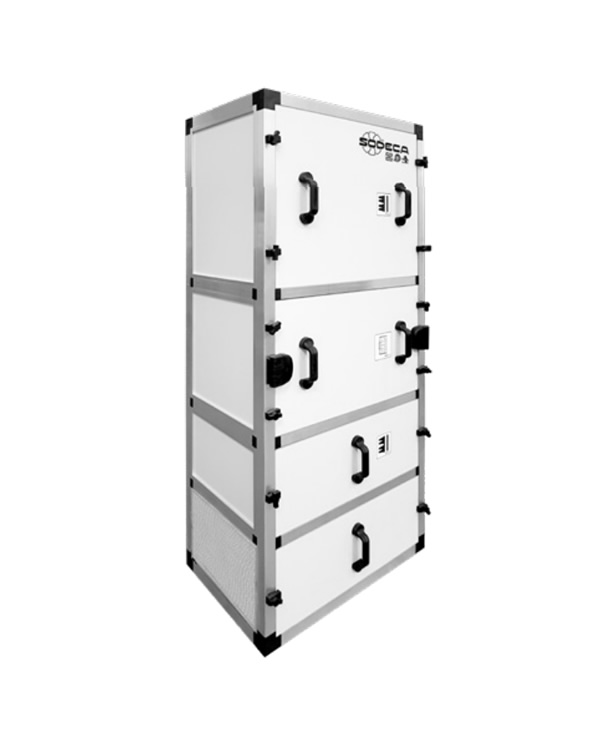 Unit specially designed for cleaning and purification of indoor air, in ant time of premises and especially in areas with high occupancy. Also suitable for pharmaceutical and healthcare applications.
Filter G4, followed by F9, and option HEPA (upto 99.99 %) and UV lamp.
---
DISINFECT-500
Disinfect-500 is an industrial disinfectant machine, which clean and desinfect quickly by means of air-driven mist.
Optimal for street in urban areas and publics spaces, as weel as, the exterior or interior of industrial or commercial facilities to help avoid the spread of COVID 19 and others viruses, as well as bacteria and fungi that are harmful to health.
AirVision is active in all the industrial business fields and owns a major experience and numerous references in many applications and in all the business industries.
It is mandatory to own references to prove our ability in manufacturing reliable fans suitable for a specific process request. The following list of applications and business sectors is not complete and we invite you to contact us for more information and specific references lists.
Challenge: Exhaust fan for this application combines multiple constraints in relation to corrosion, the sealing level, the power, the temperature and reliability.
Solution: Duplex material fan, with heavy level sealing, sometimes equipped with two motors (auxiliary motor).
References: With Pollrich and Acovent, we have equipped many incineration plants through the main actors of this sector.
Challange : According the position in the process, a higher care will be given to the impeller choice with backwards straight blades or radial blades and resistant to abrasion if necessary.
Solution: heavy-duty execution fan against the abrasion and avoiding the clogging by selection of adapted impeller.
References: dust extraction in cement plant, wood industry or paper manufacturing as well for other industries. Reference list on demand.
Challenge: several applications are possible: wet gas scrubbing, active charcoal or bio-filtration. The fans are continuously operating with corrosive air. The ATEX is often mandatory when treating VOC
Solutions: fan resistant to the corrosion and airtight, either in polypropylene or in Inox according the application.
References: numerous installations in the industrial sector and in waste water treatment plants for air deodorization.
Challenge: The flow calculation requires a good experience and knowledge of extraction systems according the type of dipping bath.
Solution: Fan with high resistance to the corrosion according the type of treatment and the temperature.
References: Galva Power, Sabca, Asco, numerous installations to protect and to give finished aspect to half-finished products
Challenge: accurate calculation of flow to maintain an acceptable temperature in a room equipped with numerous machines, pumps, fans, compressors having an important thermal emission.
Solution: axial fan or centrifugal fan equipped with silencers and basic filtration for high flow rates.
References: we own various references in all the industrial fields, from the waste water treatment to the steel industry manufacturer.
Challenge: According the stripping installation type, the fan might be facing moist air and sometimes corrosive even.
Solution: Corrosion-resistant fan type according the treatment and waterproof.
References: Drinking water treatment, various industrial process, SWDE, CMI Europe Environnement, Fabricom…
Challenge: the pressure drop calculation is quite complex for this application. A strong aeraulic knowledge is mandatory
Solution: high pressure fan according the type of fluidized bed and able to resist to frequent cycle changes.
References: Fluidized bed used for picking of rusty pieces.
Challenge: fan exposed to high risk of abrasion
Solution: centrifugal fans with various solution to resist abrasion as for example Creusabro, Vautid, …
References: Crushing fans with cylinders – hammer mill – crushing workshop – ball mill – slag grinding mill, coal mill,  clincker mill and grinding mill. Reference list on demand.